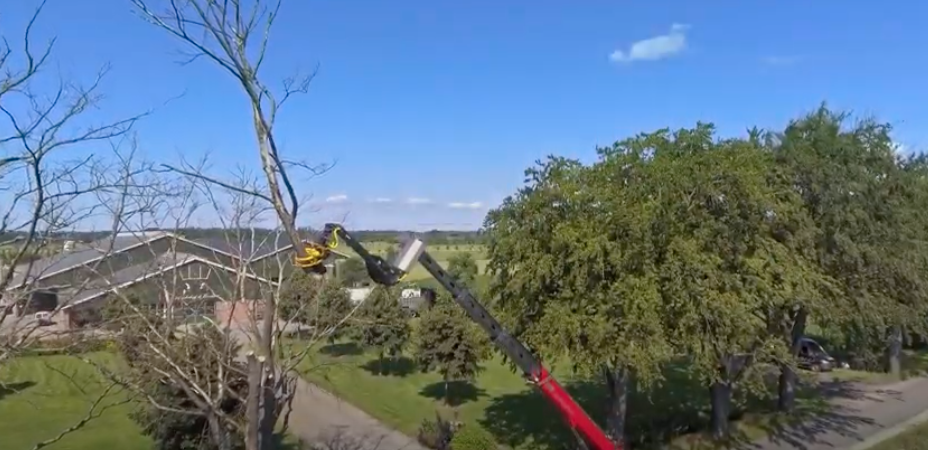 Ash Dieback Management 
Safe & effective Ash Dieback management by specialists
Ash trees are the third most common native tree in the UK, but in a few years 70 million are suspected to be lost to a disease known as Ash Dieback. A fungal disease that affects the vascular system of ash trees, Ash Dieback often stops the tree's ability to use nutrients and can eventually kill the tree. It's predicted that Ash Dieback will have a devastating impact on our woodlands and green environments if not treated. It also threatens the British landscape, wildlife and species, which rely on ash trees.
How we can help
Wainwright UK have qualified and experienced tree surgeons who can readily identify Ash Dieback in your trees and make the necessary management recommendations.
We have invested in machinery and equipment specifically designed to manage Ash Dieback and that leaves minimal impact on the surrounding landscape. If we think that an ash tree is infected and declining from Ash Dieback, our grapple saw is used to access and remove sections or all of the tree. The grapple saw combines the advantages of grasping the tree without tension, with the ability to keep and hold a tree section in position when removing it. Depending on your site or land, we can use a grapple saw with different base machines such as cranes, telehandlers and excavators.
There are five stages of Ash Dieback and in the latter two stages the tree is deemed too unsafe for our tree surgeons to climb manually, so the machinery we use to safely remove trees affected with Ash Dieback is really important.
Some of the symptoms of Ash Dieback include; dead blackened leaves, blotches on the leaf base, wilted leaves, thin lesions and spots on the bark and branches. Ash dieback can affect ash trees of all ages, but younger trees are more likely to die rapidly.
What to do if you suspect a tree on your land has ash dieback
Affected trees can pose a threat to the public – for example, those close to footpaths, schools, open spaces and domestic gardens, or to infrastructure such as buildings, roads, railways, commercial buildings and powerlines. Trees with Ash Dieback in these areas will have to be professionally treated. 
If you think you have spotted the signs of ash dieback in your Ash trees or woodland, please speak to a member of the team today on 07966 490951. Our arborist will be able to visit the site and offer advice on current best practice for managing Ash Dieback in your trees.