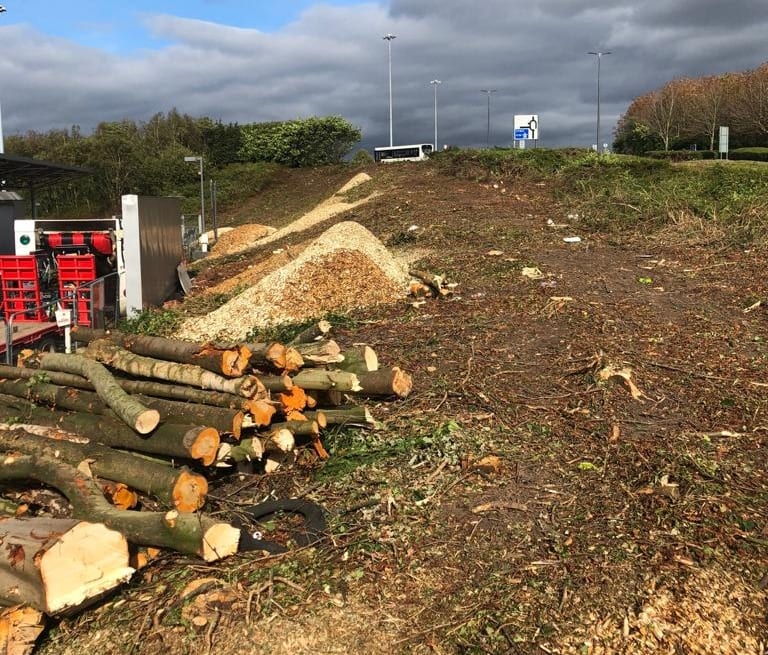 Working for Barratt Energy Wainwright's cleared a 9 acre site at a United Utilities waste water treatment site.
We know from the client that other contractors had found the site too challenging due to the volume of work and challenging terrain. However Wainwright's brought in an in-house fleet of excavator, chippers, stump grinders to ensure the site was cleared within budget and within the set timescales .
The result; Barratt's were so pleased with Wainwright services they have delivered four further site clearance project for them!