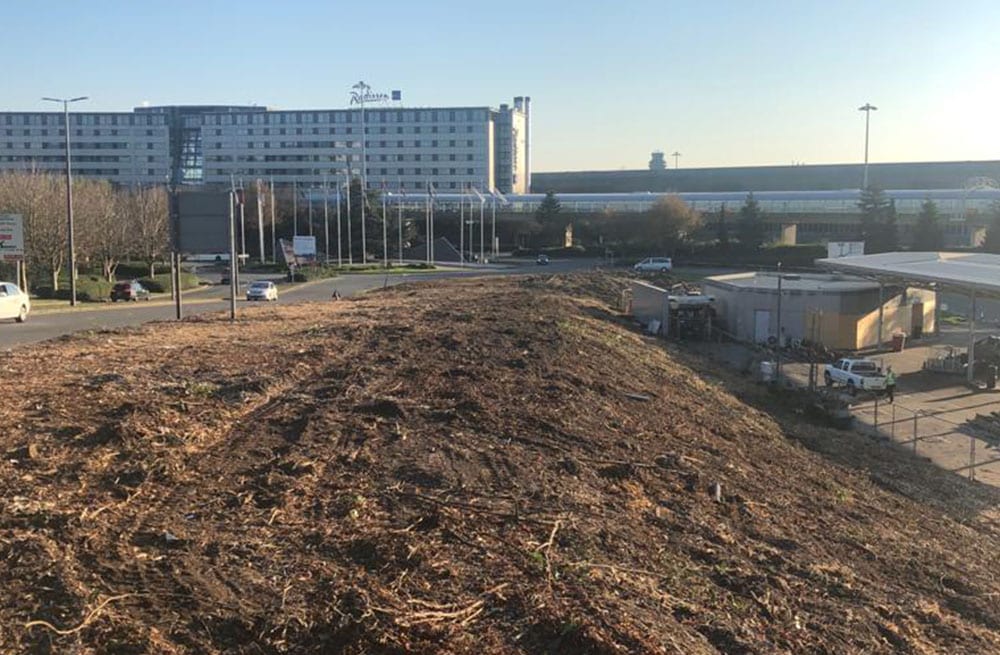 Working with Manchester Airports property development manager, Wainwrights cleared a 20 acre plot of land with mixed vegetation to allow for site surveys and ground works to take place.
From the onset Wainwrights knew there would be massive cost and ecological implications for the Airport if the site was not cleared in the set timeframes and working with the various ecological challenges.
The solution; Wainwrights worked with their experienced team to not only clear the site within the set timescales and within budget, but also (due to nesting season fast approaching) Wainwright's worked closely with ecologists to prevent the loss of any birds, bats and shrews.