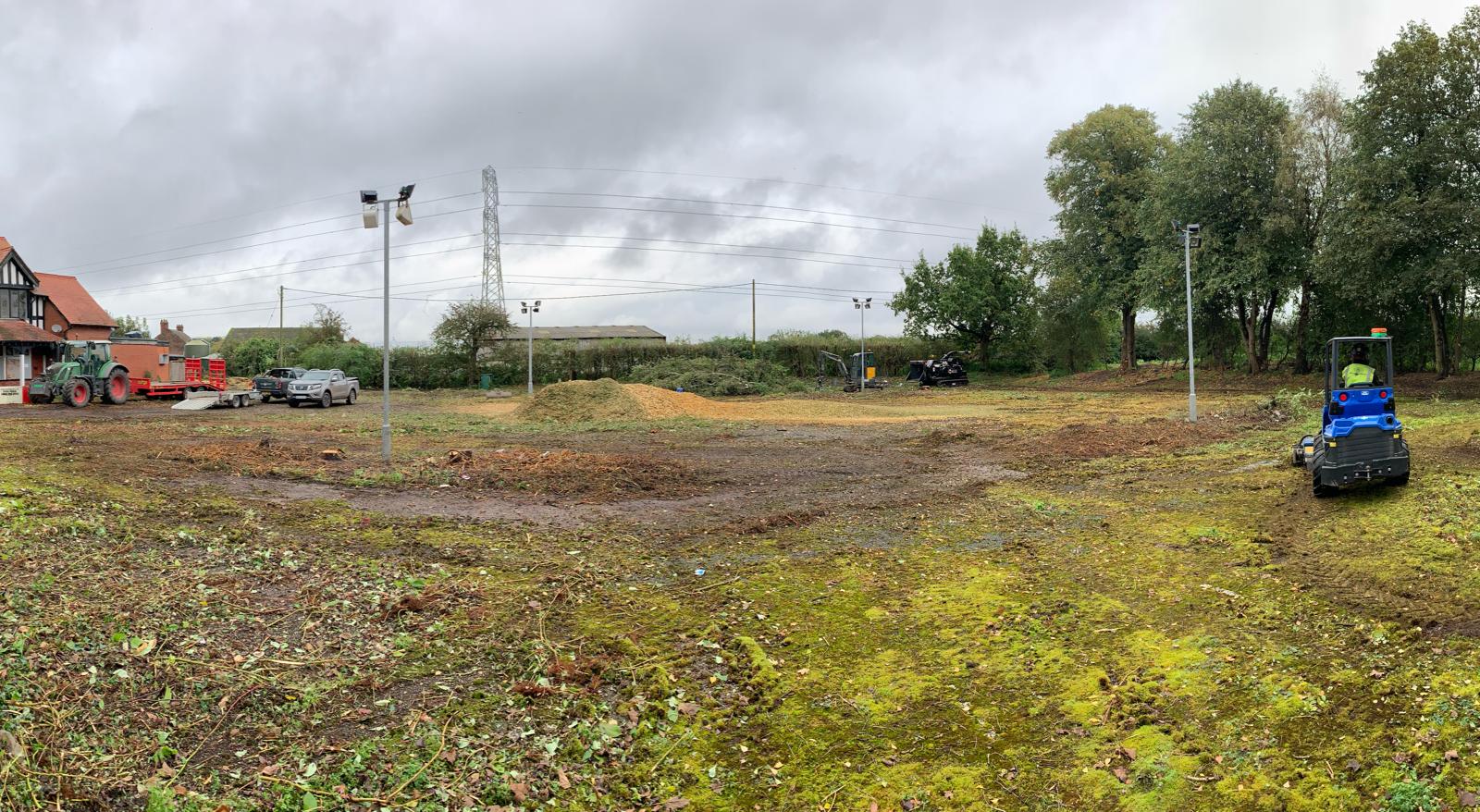 Working with Novo Property Group's development team, Wainwrights cleared a 1.5 acre plot of land with mixed vegetation.
When Novo Property Group purchased the property in early September 2019, Wainwrights were immediately called in to assist and offer advice on what to do with the overgrown site in Little Bollington, which is within Cheshire East's Green Belt.
Agreeing with our advice, Novo instructed Wainwrights to clear the site of self-set trees and weeds, trim old hedges and fell a pair of large trees. Helping the client to carry out a more thorough site survey and assess ground conditions.
Wainwrights have been familiar with the site over the years so to be a part of its regeneration is a great honour.
Speaking to Place North West, Novo director Ben Fearns said: "We're exploring a number of different options for the site and would love to go to the community to hear their views on its future. We'll be tidying up the site first and will have be engaging with Cheshire East Council and the National Trust about what we do with it next."
We're now looking forward to seeing how the site develops!