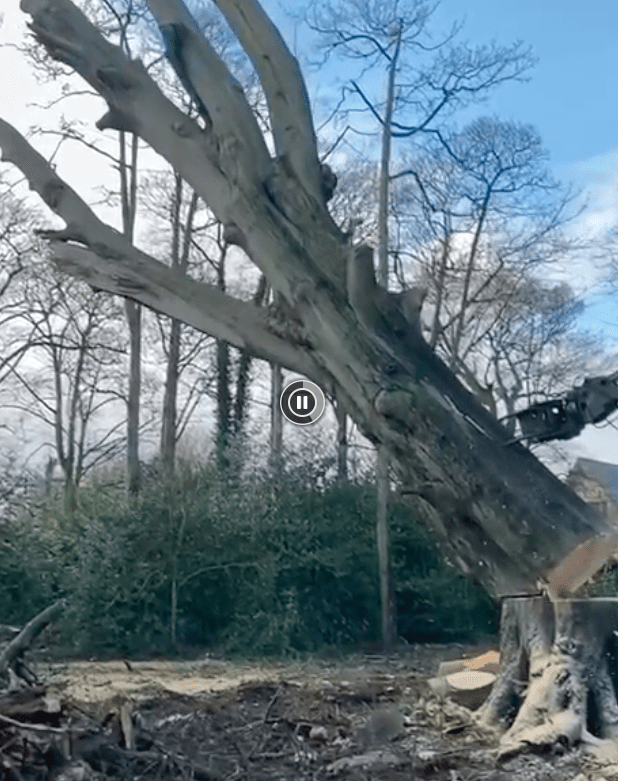 This tree had begun to shed large and dangerous limbs close to a busy road and was condemned as part of a woodland restocking programme. It's always sad to see these big ones go, but the restocking programme will mean we get to see even more of these beautiful big trees in the future 🌳
We love the way our timber grab was able to give it the final nudge!
Speak to us about your site clearance and forestry management requirements.